WEEKNIGHT DINNERS | $25
The Weeknight Dinners collection is packed with an assortment of easy meal solutions that help you know what's for dinner, and make it fast.
A. Taco Seasoning
B. Sweet & Sour Stir-Fry Seasoning
C. Pulled Chicken Seasoning
D. Southern Baked Gluten Free Crumb Mix
E. Mac & Cheese Seasoning
F. Chocolate Instant Pudding Mix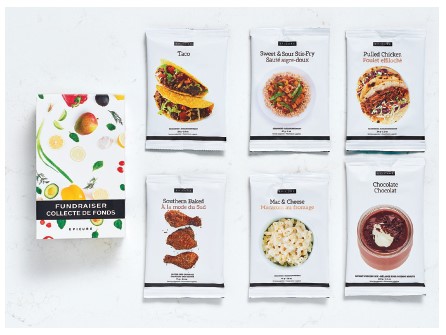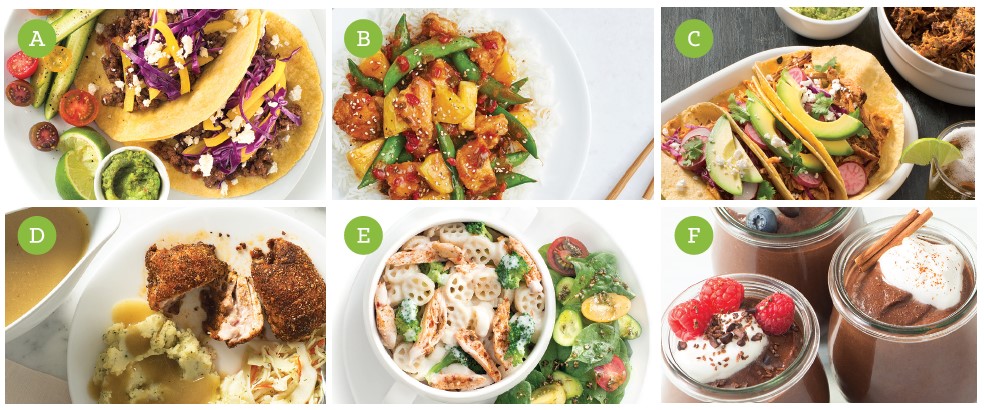 MEALS THAT MATTER
With every Weeknight Dinners Collection you purchase, $10 will be go towards supporting our children's' education!
GOOD FOOD. REAL FAST.™
Be a mealtime hero with solutions for fast, wholesome, homemade meals. Epicure makes cooking good food simple—with versatile seasoning blends, timesaving cookware, and easy-to-follow recipes, you can create healthy family faves in 20 minutes or less.
THESE PRODUCTS ARE:
Gluten free
Nut free (excludes coconut)
Free of corn syrup and hydrogenated fat
Sugar and sodium conscious
Free of artificial colours, sweeteners, and preservatives
Made from ethically sourced ingredients
90% Non-GMO Project verified